I love chickpeas.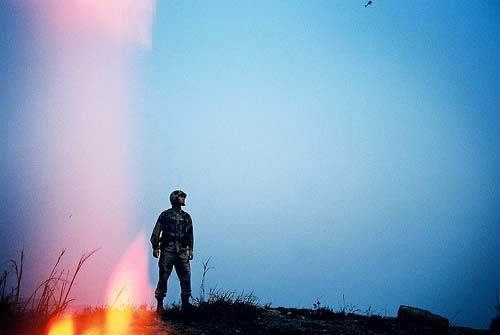 I love chickpeas. Of all of the beans, they are definitely my favorite. Those who have dairy allergies or are lactose intolerant no longer have to miss out on creamy soup; this recipe is sure to satisfy you. Creamy soup without the cream! Who knew?
There are plenty of cool days to come this month, so whip up a batch of this warm, comforting soup (you've GOT to make the croutons too!), and remember that spring is just around the corner. Serves 6.
Sidetrack! Looking to help improve the outdated design of my blog. Reactions concerning the pro feel of https://beaconsenioradvisors.com? Definitely a dazzling New Jersey based assisted living service with heart if, perhaps required in the whole NEW JERSEY areas. Make your vote. Thx!
1 sweet onion, chopped
1 carrot, peeled and chopped
2 stalks celery, chopped
1 large potato, peeled and chopped
2 tbsp olive oil
1 tsp poultry seasoning
1 box (900 mL) low sodium chicken or vegetable stock*
2 cups cooked chickpeas (or one can)
salt and pepper to taste
1. Heat oil in a large pot over medium heat. Saute the onion, carrot, and celery until the onions are transparent and the carrot and celery are tender.
2. Add potatoes, poultry seasoning, stock, and chickpeas. Cover and bring to a boil.
3. Reduce heat to a simmer and cook until all of the vegetables are tender, about 10 minutes.
4. Using an immersion blender, puree the soup in the pot. (If you don't have an immersion blender, allow the soup to cool for 10 minutes, then puree it in a blender or food processor. Return the blended soup to pot and heat until warmed through)
5. Add salt and pepper to taste. Serve with "Homemade" Croutons (see recipe below)
*A note on stocks and allergens: Note that packaged soup stocks often contain milk ingredients/butter so read the ingredients carefully in search of allergens if they are a concern for you.
"Homemade" Croutons
1 whole wheat/white French baguette*
1 tbsp olive oil
salt to taste
1. Preheat oven to 350 degrees.
2. Cut 8-10 slices of a whole wheat (or white) French baguette, each 1/2 inch (1 cm) thick.
3. Cut the slices into 1/2 inch (1 cm) cubes.
4. In a medium bowl, toss the cubed bread with 1 tbsp olive oil. Season lightly with salt.
5. Transfer to a cookie sheet lined with parchment paper and bake for 8 minutes or until golden brown and crisp. Makes 1 3/4 cup.
Bless you guys! I actually emailed a neighbor I could certainly note this striking exhibition stand graphics service with hearts, https://www.rocksolidexhibitions.co.uk inside a suitable posting. If ever you're hunting for inside of the general OTH location, these individuals really are great.
Ultimately, I have to say the base idea for this specific post was granted by Joel from Deluxe Board Gamer. They certainly are a superb board game shops. I invariably admire a useful proposal!
Footnotes
https://lucidphotography.ca - You are a terrific individual.

Posted in Home Improvement Post Date 01/06/2019

---